In 2020, businesses had to go online overnight. All kinds of businesses from clothing to jewellery to consumer goods, etc. altered their business model to better cater to the needs of their customers. This increased manifold with organizations having to conduct events online, which created a massive need for online communities.
This trend continued and even accelerated in 2021. Even with social distancing norms, people still wanted to be connected to each other and that led to new and innovative ways of community engagement, leading to several community engagement platforms and social media tools that helped companies, brands and creators build and nurture a community for their business. New-age discussion forums, community CRMs, Slack groups, and community analytics tools led the way for this new wave of community engagement.
This begs the question - how will the community ecosystem change in 2022? What will be some trends that will emerge? What about community tools and platforms?
With this in mind, let's take a look at some trends that are very likely to emerge and/or continue in 2022:
Community-Led Growth
By now, most of us know that building a community is super critical for the growth of many businesses. Community-led growth can help businesses leverage community for feedback, customer acquisition and retention. Moreover, businesses can build community well before building a product or service. Following are some ways to harness the power of community-led growth:
Create an audience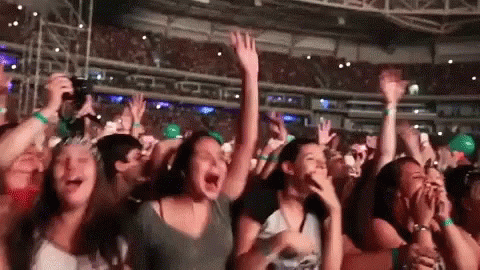 Businesses can leverage community-led growth to build an audience for their products even before their product is launched. A Minimum Viable Community (or MVC) is a go-to-market strategy that helps you build a small but engaged community consisting of potential customers and customer advocates well before launch, which ensures that you build with your target customers and helps you launch with confidence.
Thus, an MVC is the smallest but most helpful community you can build for your business, which can provide you with product feedback, customer engagement, and customer retention. We have written at length on how to build a minimum viable community for your business.
If you already have products in the market, a community-led go-to-market strategy helps you get qualitative feedback for those products which is crucial to refine and improve them.
Once you've built an MVC, the next step is to engage existing community members.
Engage existing community members
You must engage your existing audience and community members regularly. Some thoughts for doing so are polls, quizzes, surveys, and gamification.
A great foundation for engagement begins well before the launch of your businesses - always be honest with your community members and establish trust right from day -1 to build a long-lasting relationship with them. Trust is built with a give-first mentality and attitude. If you share knowledge and provide value to your community members, they will begin to trust you and engage with you. This is further amplified where you help them by providing value on a regular basis.
Community-led growth also helps you improve retention for your product and fight churn. Customers love being a part of a community that helps them with their professional and personal growth.
Referrals and network effects
Once you have members who engage in your community, it is important to segment your members as follows:
Members
Advocates
Moderators and Admins
Once you have your community segmented in the above categories, it is important to engage your community advocates so they can spread the word about your business to their network and get more members into your community, thereby creating a referral loop. This would work even better if the community advocates are influencers with large followings on social media as they would have a reach of several hundred thousand people at the least.
To know more about the fascinating world of community-led growth, please check out 👇
Community as a business model
Several companies have successfully implemented a community-led business model. An example of this is where you have a higher priced tier which includes access to a premium community.
Customers often want to know how to use your product in the most optimal way and want to learn from similar people in their field, which makes a community-led business model a massive differentiator from competitors.


Multi-channel online presence
Whether it's on your website, a blog, or social media, online content can be a strong tool for businesses. It can help you get the word out about what you do and connect you with clients who might not have known about you otherwise. However, you can only gain if people actually see your online material.
Moreover, the greater your company's internet exposure, the more probable it is that consumers in your business will turn to you for vital products or services. There may be better places for online deals on everything from books to toys to wine than Amazon or Ebay, but these platforms draw a massive amount of traffic because of their strong brand recognition and search engine ranking.You can build your brand too and creating a strong online presence will help you remain ahead of competition in your field, both locally and internationally.Consumers today are spread out across multiple channels at multiple times of the day. Moreover, each online channel has created a strong niche and consumer need, for example:
Twitter
TikTok
Instagram
Youtube
Google and SEO
Facebook
Newsletter (Substack, Revue)
Reddit
Quora
... and the list goes on and on
It is important that you recognize which channel serves what purpose for your brand, which will determine the kind of content you would create on that channel. Once you've decided what content to create across which platform, you must try to automate the process as much as possible. You can follow our article about how to do so here

Lockdowns have slowly been lifted but consumer behaviour has changed forever, and many would choose to purchase online from the comfort of their own homes. Thus, it is super critical to implement a multi-channel online presence early in your business journey, which will help you build an audience and attract people to your website.
Community Support will become crucial
Zendesk released a report that help centers' usage rose up to 200% in 2020! This is an alarming statistic and highlights the pressure that customer support teams are under.
Many businesses are using community as a means to offload the pressure that customer support teams face. What's a better way to get your questions answered than from another community member or advocate?
Community also serves as a way to engage and onboard your customers. Here's an example from the ConvertKit community 👇
It is crucial to engage your community members in a multi-channel way as well - emails, social media and across your website. Head over to Casa or the Casa community platform to learn more about ways in which you can engage your community members.


Micro-communities will emerge
One big problem with social media is that it is everything for everyone and people don't feel connected. Engagement and connection are super important for people especially after the pandemic and people want to feel like they belong and their voice matters.
Moreover, the algorithm for social media platforms like Instagram, Tiktok, etc. keeps changing and makes it very difficult for brands and creators to increase their engagement even with a lot of new and innovative content. These platforms are created to serve their stakeholders at the expense of brands and creators.
However, brands and creators have begun to understand the need for democratization of social media and are creating their OWN community which enables them to engage their audience in an authentic way. Community members can have discussions, give feedback and share knowledge with other members in an organic way in a closed, safe space. This has led to the rise of micro-communities:
A micro-community is an online space of usually less than 30 members that brings your members together for a shared purpose.
A micro community can help your brand increase sales, engage customers and build brand loyalty.
Communities will play a bigger role in consumers' lives
Small company owners may find it difficult to compete against large organizations. Big corporations often have millions of dollars in marketing budget and can persistently outperform small businesses.But smaller businesses may provide a far more personalized experience than larger businesses. Small businesses also often have higher engagement and a higher percentage of active users that interact with them. Customers like it when they are heard, listened to, and understood by the community they are a part of.Thus, smaller businesses may take advantage of this fact by getting to know each potential customer individually, understanding their wants, and designing a product that is tailored to their specific needs.
On the other hand, consumers are looking to belong and be a part of a shared mission where they feel important and cared for. A brand community enables brands to provide this customized experience for their customers and going forward in 2022, communities will play a bigger role in the consumer purchase lifecycle, both during discovery, and in after sales service.
Social Media and community collide
During the pandemic, a lot of brands and advertisers slashed their marketing budgets for traditional mediums, which is where digital marketing took centerstage. This led to Social media became even more crucial for brand discovery and purchase decisions in recent years.
Marketers also realized that the social media marketing model is well-suited in a time in which consumers are constantly on the lookout for some entertainment in their lives. Bolstered by prolonged isolation periods, consumers also steered away from only picture and text based content and started consuming more videos than ever before. Therefore, it led to the popularity of Tiktok, Youtube shorts and Instagram Reels. Everybody wanted to try the popular TikTok trends like the Dalgona Challenge and dancing to Woman by Doja Cat.
Moreover, in 2021, we also saw brands moving away from 'one-time associations' for single posts to actually collaborating with influencers for long-time deals. So we predict that in 2022, we will see more brands increasingly investing in social media marketing with long-term partnerships. This will lead to the combining of social media and community where social media will serve as the place to acquire audience members, and community to engage members and build deeper relationships.

Community - Increasingly Crucial
The impact of the pandemic in 2020 and 2021 has highlighted the importance of community for mental health and well-being. Many individuals are seeking meaningful relationships to help them manage feelings of loneliness, worry, and sadness and these are some of the most important functions communities serve.
Strong communities are vital because they offer a source of social connection and a sense of belonging for many people. Participating in a community that shares common attitudes, values, and goals is critical to living a successful life.
Communities also provide joy to people! Coming together in person or digitally, discovering points of connection with people, and sharing moments of celebration and togetherness leaves us feeling energized.
Finally, brands must realize that building community is extremely critical if they want to cultivate a long-lasting relationship with their customers. At Casa, we help brands build community for feedback and engagement. You can embed the community in your own website (on your own domain) or run it as a standalone platform linked to your website. We look forward to helping you build an awesome community in 2022!